Got a Plan?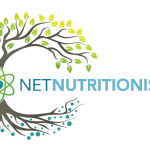 "The more comfortable the change the more permanent the results"…  That is my plan for everyone.  Eating and the way we live is as different as our personalities.  Our biochemistry, environment, family systems, culture, health history, food tastes, genetics, size, goals….the list goes on.  All of these are factors determining the plan that will work.  Finding what plan will work for you is what I do best.
Just what I needed…
How fortunate for me to find a nutritionist as informed and knowledgeable as Gay.  I say fortunate because she was able to help address many of the issues I have been struggling with and through her experiences, knowledge and insight was able to guide me through a plan which has helped me get on a very workable path.  
~Janine
I have lost over 25 lbs…
I had been struggling for the past 3 years to get a handle on why I was continuing to gain weight despite trying several various and well-publicized diet plans combined with a pretty rigorous exercise plan. I had worked with my doctor to eliminate thyroid issues and hormone imbalances, and was at a complete loss as to how to reverse a 30 lb weight gain over 3 year. Fortunately, a friend introduced me to Gay back in February, and after working with her for the past 7 months, I have lost over 25 lbs and I feel better than I have in years. At 48, I have more energy, I am sleeping better, and I can fit back into the clothes in my closet. Gay has helped me change my eating habits, and how I approach my relationship with food. I have learned to cook simple, easy, healthy and tasty meals, and I now pay attention to the appropriate allocation of carbs/fat/proteins that I eat each day. Without Gay's help and guidance and regular check-ins, I know I would not have been able to make the progress I have made, nor would I have learned that it isn't just about eating the right AMOUNT of calories, it is about eating the RIGHT calories!

Thank you Gay for helping me not just get a handle on my weight gain and reversing it, but in helping create a more healthy lifestyle over all!

~Shelly, Plano
I have referred my patients to Gay Riley for nutritional and lifestyle counseling for over 10 years…
I have referred my patients to Gay Riley for nutritional and lifestyle counseling for over 10 years. She is knowledgeable, practical and fun to work with. She not only provides education and motivation for life change, she treats each woman as an individual with special needs.

~Jane Chihal, M.D., Ph.D.