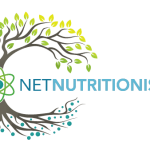 Gay Riley is a functional medicine nutritionist based in the Dallas Fort Worth metroplex, Richardson Texas and remotely with people worldwide. She has practiced personalized holistic nutrition for 33 years and has been referred to as a "Master" of nutritional medicine. She focuses on helping people look for the upstream source of symptoms to correct and manage with with food , lifestyle, and individualized supplementation. Gay uses specialty testing to help each person identify nutritional deficiencies, and imbalances.  Gay's patients tell her they are tired of taking medications to treat symptoms that lead to side effects that only make them feel worse. " The body has the ability to heal itself and dis-ease is directly connected to what we eat and how we live. Symptoms like fatigue, insomnia, adrenal stress, brain fog, digestive problems, chronic disease, weight difficulties, thyroid disruption, autoimmune disease, depression, anxiety, learning disabilities are often attributed to signals of what may happen downstream or later if the source of the symptoms are not addressed."   "The goal for each person is to find a personalized recipe for health. Nutritional medicine is a healing art based on bio-individuality. One persons nutritional medicine might be another persons nutritional poison.  It is never just about food. "  This doesn't mean there is not a place for emergency and traditional medicine.  Keeping the body strong and optimally can improve the outcomes of traditional treatments.
Gay's personal health challenges have guided her to search for the answers to her own self-healing. "I suffered with digestive issues, low energy, and pain for a long time.  Learning the upstream reasons I was feeling bad allowed me to regain my life naturally without medication." Gay's father passed away prematurely at 48 which caused her to become interested in lifestyle, genetics, and holistic nutrition.
Gay's first nutrition job was working at Scottish Rite children's hospital developing test diets for children with rare neurological, metabolic, and orthopedic conditions.  This set the ground work for understanding how nutrition could improve the brain and body.  In 1987 Gay started working in weight management, a problem she had personally struggled with all her life. For 14 years, she worked in weight management, and education.  During that time she was also senior consulting dietitian with Apex fitness group and was involved in the Bodybugg Armband technology development also consulting with 24 hour fitness. She worked with competitive body builders, elite and professional athletes, dancers, and sports teams. She believes it is important to collaborate with other healthcare professionals and healers.
We are integrative whole beings, mind, body and spirit.
Not just individual body parts.
Gay uses a broad spectrum of nutritional testing such as Spectracell micronutrient testing, IgG, IgE, and IgA food allergy and chemical sensitivity testing, LEAP MRT testing, cardio-metabolic testing, neurotransmitter testing,  toxic elements and mold, GI testing to measure gut health and digestive function,  metabolic testing, fatty acid deficiencies, and adrenal stress.   Specialized tests along with a thorough history provide a specific plan of action for each individual. Many of the tests are covered by insurance with a copay. She also offers individualized nutritional genetics reports for people interested in knowing what foods, supplements and lifestyle habits are most beneficial to health, aging and optimal performance.
Nutritional medicine has become so advanced.
Guessing what might work or shooting in the dark is no longer necessary.
We can test!
Gay has a holistic nutrition practice located in Richardson, Texas but works remotely with people nationally and internationally.  Payment is required at the time of service. Insurance receipts are provided. Call 800 692 9711 or email gay@netnutritionist.com for questions. Gay offers functional medicine mentoring to health care professionals.
Education:
Gay graduated from Texas Woman's University in 1980 with a bachelor of science in Clinical Dietetics, became a Registered Dietitian (RD) and went on to get her masters in clinical nutrition with a minor in Exercise Physiology. In 1999, she earned a clinical nutrition certification (CCN) in formal training of functional and alternative medicine, clinical and environmental nutrition. "I have been an amateur student of herbal, homeopathic and preventive medicine my whole life. Learning about alternative medicine, therapeutic vitamin and mineral supplementation, diagnostic testing, and energy, mind-body medicine was the missing link to my ability to help people transform their lives; myself included."
Gay has authored two books; The Pocket Personal Trainer and Daily Records which are still in print after 13 years. She had a monthly column in Health and Fitness magazine for 13 years and has appeared on both television and radio. She has contributed to national magazines such as Woman's Day, Prevention Magazine, Men's Fitness, Cooking Light, scientific publications, and national newspapers.
Gay started a private nutrition practice in Richardson, Texas (the Dallas Fort Worth Area) in 1991, and founded www.netnutritionist.com in 1997. Gay continues to work with people in all areas of nutrition and health. Her practice includes local in person consultation as well as skype and long distance appointments.
Gay is a member of The International and American Association of Clinical Nutritionists (IAACN) and served on the board for 5 years. She is a certified trainer with the National Academy of Sports Medicine (NASM), served on their advisory board for 8 years and is a contributing author for the NASM certification textbooks.
Current Professional Affiliations:
The International and American Association of Clinical Nutritionists (IAACN)
National Academy of Sports Medicine
Institute for Functional Medicine
North American Association for the Study of Obesity
International Association for the Study of Obesity
Institute for Food and Development Policy
Texas State Board of Dietitians
North Carolina Board of Dietitians and Nutritionists
Florida Dietetics and Nutrition Practice Council
Ohio Board of Dietetics